Dental bonding is designed to add tooth-colored material to a patient's teeth to blend in and disguise imperfections or gaps. The best part? The process is entirely pain-free and can be carried out right here in the practice.
Here's more about how it works.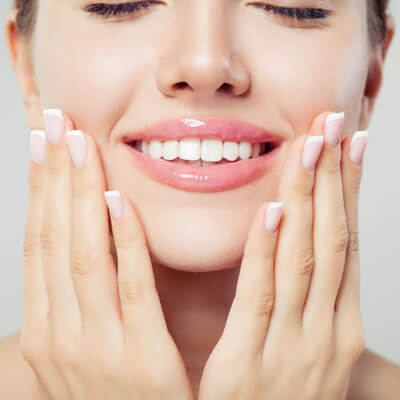 What to Expect
The first step in dental bonding is to determine a patient's candidacy for care. After doing so and deciding to move forward with treatment, Dr. Corbet will apply a liquid bonding resin. This is a putty-like material that can be exactly matched to each patient's specific tooth color. Then, the application is repeated in layers and shaped to match the look of the other teeth.
Lastly, a blue light will be applied to "cure" the material. This helps solidify and set it. Before a patient leaves, the team will also smooth and buff the area that has received bonding.
Patients often remark that their friends and family members can't even tell that the bonding isn't a part of their natural smile. That's how good the results are!
How Long Does Bonding Last?
Dental bonding can last anywhere from seven to ten years when properly cared for. That means ensuring teeth are brushed and flossed every day. Bonding can be reapplied should any issues occur.
Learn More About Dental Bonding
Dr. Corbet encourages all interested patients to book an appointment to learn more about dental bonding and how it can help them achieve a beautiful smile. Contact the practice today to begin the process!
CONTACT US

Dental Bonding Bedford, Euless & Hurst TX | (817) 354-0606