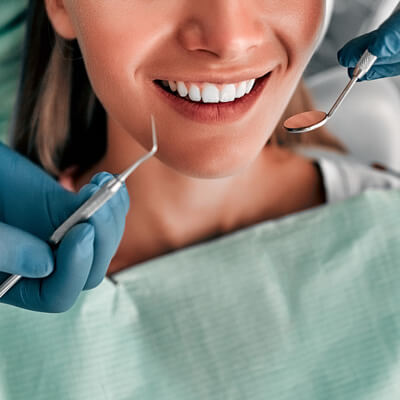 What to Expect
Fillings are dental restorations that aim to repair and rebuild teeth that have been harmed by cavities. Dr. Corbet begins by removing the damaged portion of the tooth, and then seals out bacteria to protect the tooth so that it can function normally. This means that eating, drinking, and speaking will not be affected at all. If the tooth in question has been weakened by decay, fillings can also provide proper support and strength.
Best of all, fillings can generally be taken care of in one visit to the practice, allowing patients to return home and get back to their normal activities in no time.
Types of Fillings
At Jeff Corbet DDS, composite (white fillings) are often used and recommended for patients. White fillings aren't just affordable and attractive, they're also generally less invasive than metal fillings. They're also indistinguishable from a natural tooth, which means no one can tell when someone has a white filling.
Schedule a Visit Today
Booking an appointment with us ensures that tooth pain is taken care of properly so that a patient can get back to enjoying the full function of their smile. Contact the practice today to learn more and book a visit.
CONTACT US

Dental Fillings Bedford, Euless & Hurst TX | (817) 354-0606