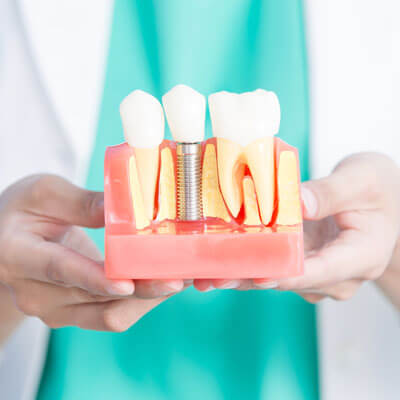 Dental Implants in Bedford
If you are looking to replace missing or damaged teeth, dental implants are an excellent option. They're the most natural looking restoration option, and unlike dentures:
There's no need to remove them for cleanings
You can still eat the foods you love
You brush dental implants as you would your natural teeth
Chew food normally
They look like the teeth you were born with
Dental implants are a restorative method used to replace a single missing tooth or to several. They may also be used as anchors for bridges and dentures for greater stability. Implants are done in three parts—placing a titanium post into the jawbone, inserting the abutment, and attaching the crown to the abutment.
Implants—A Great Option!
Most people with healthy gums are good candidates for dental implants. The gums help provide strength and support for the implant. If your gums are not healthy, our dentist may be able to help, using modern techniques to restore them.
We also check to make sure the bone structure is sufficient to allow placement of the post. X-rays are taken to see if there are any issues with the bone. We'll discuss options to rebuild the bone, if necessary.
And, as with any dental procedure, good oral care is important to a successful outcome.
What to Expect
First, we will refer you to an Oral Surgeon who will place the implant – which is a titanium post –  and a healing abutment on the inside. Typically, it will take anywhere from 2-4 months for the implant to integrate into the bone and heal completely.
Once integrated, Dr. Corbet takes an impression and sends it to the lab to fabricate an attachment – called an abutment and the restoration. This process takes 3-4 weeks. Once we receive the abutment and the restoration, Dr. Corbet will attach these to the implant and you will walk out with a new smile.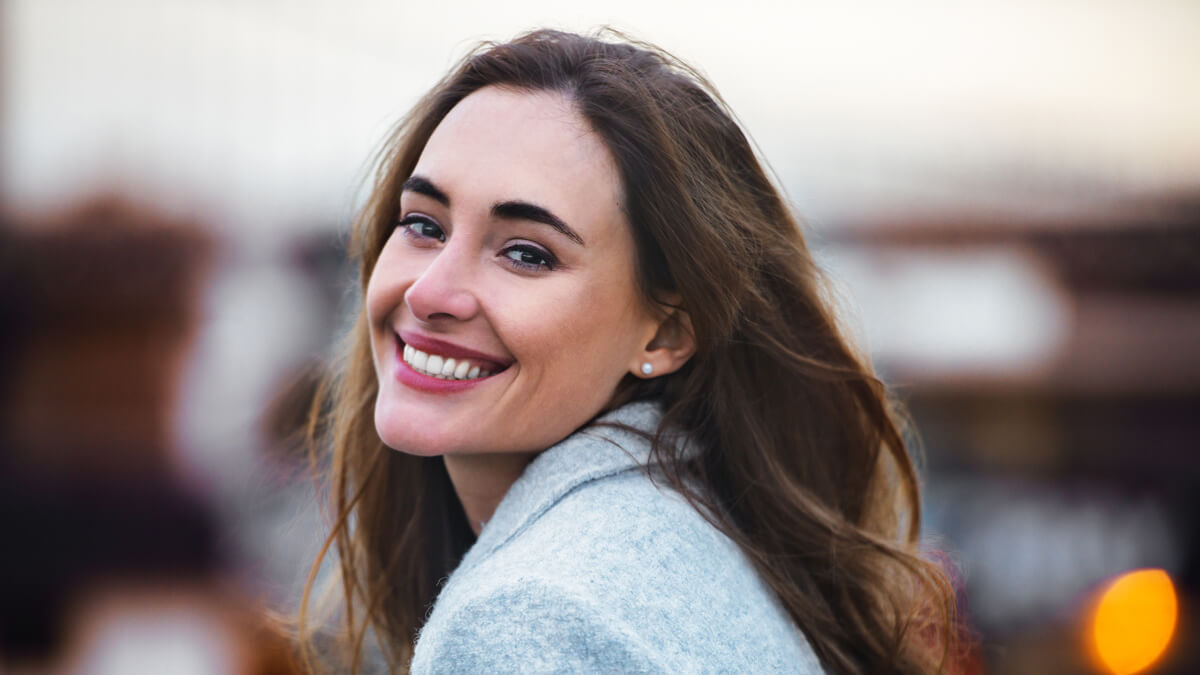 Built to Last A Lifetime
Once the post is integrated into your bone, it should last you forever. The restoration may need to be replaced at some point, but not the implant. Having implants as the base allows patients the freedom to choose the restoration they want, knowing they'll have better outcomes.
We're Here to Help You
Let's discuss if implants are the right option for you. Call Jeff Corbet DDS today to schedule a visit.
CONTACT US

Dental Implants Bedford, Euless & Hurst TX | (817) 354-0606