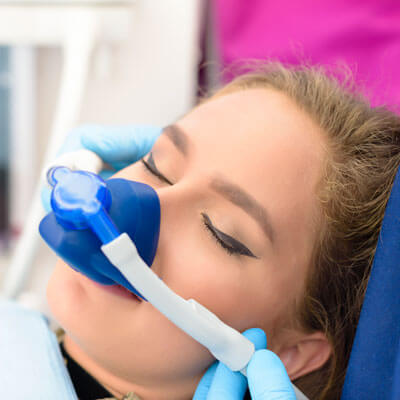 Overcoming Dental Anxiety
Dental anxiety is extremely common, and it's nothing to feel ashamed about. Dr. Corbet has had the pleasure of working with patients of all walks of life, helping many to overcome their fear of the dentist by offering compassionate, thorough care.
For patients interested in sedation dentistry, a couple of options may be considered.
Nitrous Oxide (Laughing Gas)
For patients who have anxiety about dental visits, we offer nitrous oxide sedation to help relax and calm the patient. Commonly known as laughing gas, nitrous oxide is a blend of oxygen and nitrous gas. When inhaled, this gas has a calming effect. At the end of the visit, you will breath 100% oxygen which eliminates the nitrous oxide from the body — within a matter of minutes.
Learn More Today
Considering sleep dentistry? Dr. Corbet is more than happy to speak to patients about their best options. Contact the practice today to begin the process.
CONTACT US

Sedation Dentistry Bedford, Euless & Hurst TX | (817) 354-0606